Adding Custom CREF Images to Folders
By Chris Malek | Tue, Oct 12, 2010
Have you ever noticed that some links have a custom image in the navigation like this?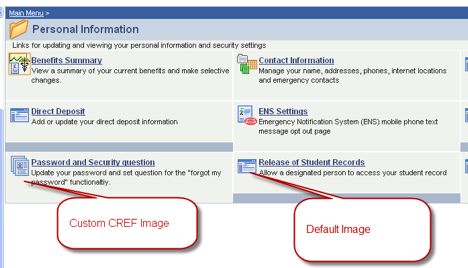 It is very easy to reference an existing image in the PeopleTools database.
In Structure and Content, navigate to the desired CREF. Add a PTPP_IMAGE "Content Reference Attribute" to the CREF and enter the image object name in the value field.